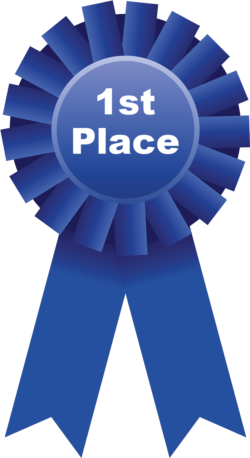 All I know about business I learned by sewing
The Marshfield Fair opened Friday, which always gets me to thinking about the blue ribbons I won there in junior high school. They were for sewing projects, not goats and sheep, in my 4H group.
The following articles are a few examples of how the skills I developed then serve me well in my business today. 
Deadlines matter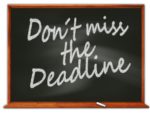 One of the first things I ask my clients is "When do you need this?"
Whether it's a Constant Contact email like this one or promotional products for an event, the deadline drives the entire project.
If I had been a day late with my submission to the Fair, all I'd be thinking about now would be Ferris Wheels and fried dough!
I'm proud to say that in 21 years in business, I haven't missed a deadline!
Selecting the right tools for the job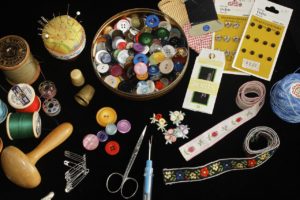 People often ask "What's the latest and greatest promotional product?"
My answer is always "There's no perfect promotion for everyone. What may be right for you won't be good for someone else."
When I recommend promotional items I tailor my suggestions (forgive the pun) to your specific needs.
For example, if your audience works primarily in an office, I will suggest things they will keep on their desk. If they are on the road most of the time, I'll look for things they will use in their cars. All with the goal of keeping your logo (and your business) top of mind so they will think of you when they need your product or service. 
Color matters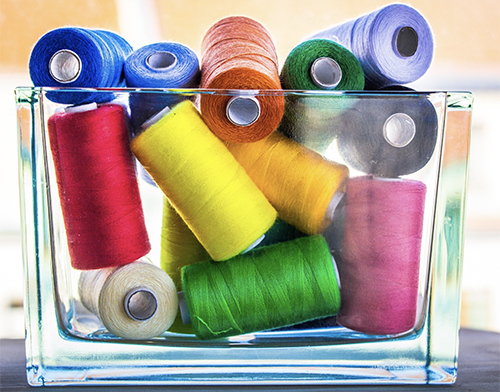 Who knew that the skill of matching thread to fabric would be useful to me today.
When I have a new order for silkscreened or embroidered apparel, the logo determines not only the color of the garment but the ink or thread we use to decorate it.
The sense of color I developed in sewing also is useful in branding. I'm a bit of a Chief of the Branding Police when it comes to logos.
Logos are created with specific colors based on certain matching systems, Pantone for spot color printing, CMYK for full-color printing, and Hex for web. 
It's like when you go to the home supply store for paint. Each color is made of a combination of a few base colors. By following the "recipe" for the color when we imprint your logo, it ensures that it will look the same every time, keeping true to your brand.
Details matter

In sewing, most seams are supposed to be 5/8″ wide. Not 1/2″, not 7/8″, but 5/8″. Varying the size of the seam just a smidgen would create an ill-fitting garment.
The same principle applies when imprinting a logo on products. If the imprint area is 2″ wide, we can't make your logo 2 1/2″. 
Shape also matters. If you have a large round logo, I will steer clear of rectangular items and vice versa.
You'll catch more flies with honey than with vinegar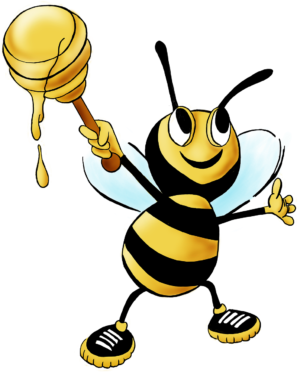 If I had a dollar for every time my Mom said, "You'll catch more flies with honey than you will with vinegar," I would be basking on a beach somewhere instead of writing this email. (For the record, it was always directed toward my Dad!)
Just as I partner with my clients to best meet their marketing needs, my suppliers are my partners. Which means I treat them with the same dignity and respect that I treat my clients.
In addition to being the right thing to do, the benefit is I that when I need a favor or a rush order, they are more than willing to help out. I think I'll call it the Golden Honey Rule! 
Do you have a special event coming up?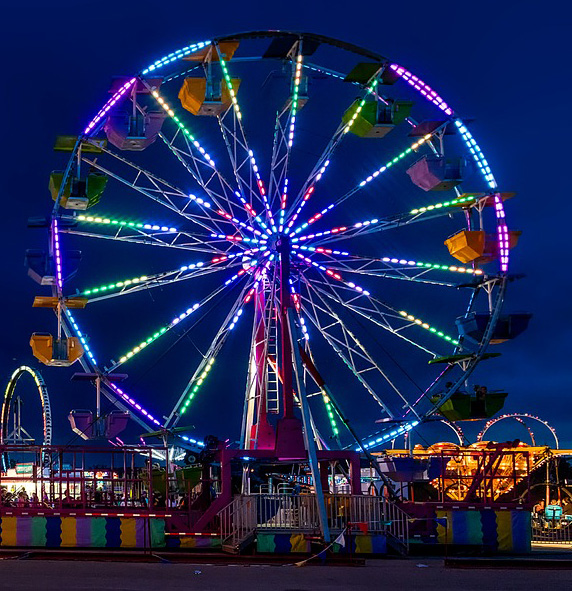 Did you know that 82.6% of people remember the company and brand on promotional products that were given to them? 
Promotional Products are a cost-effective way to keep your name and logo top of mind.
Email me or call 781-447-3729 and I'll be happy to brainstorm ideas for just the right items to help promote your business.
In the meantime, I'll be riding the Ferris Wheel!
https://jeaniecommunications.com/wp-content/uploads/2018/08/1st-Place-Blue-Ribbon-for-featured-image-164x300-2.png
390
351
Jeannie Communications
https://jeaniecommunications.com/wp-content/uploads/2018/01/Jeanie-Communications-logo-for-website.jpg
Jeannie Communications
2018-08-21 15:34:57
2022-06-10 17:00:22
I got my start in business at the Marshfield Fair!